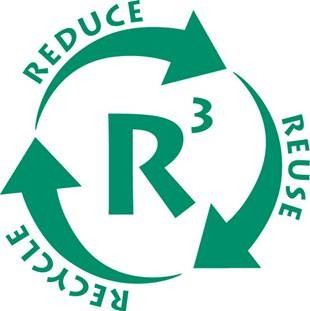 Effective January 1, 2011 the Lucas County Solid Waste Management District (LCSWMD) no longer offers free yard waste disposal to the residents of Lucas County due to increasing budget constraints. After this date residents will incur a nominal fee for yard waste disposal at local green waste facilities.
In a response to this decision by the LCSWMD and with no yard waste recycling facility located in the southern part of Lucas County we decided to open a new composting and recycling facility to help serve the residents of the area. This facility will accept public drop off for clean concrete and all green yard waste ONLY but not limited to brush, leaves, green plant material, tree clippings, etc. All other material (cans, glass, bottles, plastics, metal, cardboard, rubber, construction debris, roofing material, etc.) WILL BE PROHIBITED!
This new facility is located in Lucas County near Whitehouse, Ohio in Monclova Township at 10839 Sager Road (SR 20A) between Laplante Road and Whitehouse-Spencer Road. As a point of reference this facility is located South of Toledo Express Airport and is approximately 6 miles West of I-475 / SR 23.
All information regarding the facility, fees, and hours of operation can be found on this website. We look forward to serving you and meeting the needs of green waste recycling in our community and surrounding areas!